Do Steam Showers Add Home Value?
Steam Shower Basics
Whether you are looking into a steam shower for your forever home and want to experience the luxury of having one or are investing in a steam shower to increase your home value, it is important to know some additional information so you can decide if it is a good decision. 
What is a steam shower? If you've ever been in a steam room at a gym or spa, think of having access to that in the comfort of your own shower. No awkward sitting in a hot steamy room with strangers hoping they don't spark an even more awkward conversation with you. 
Converting your shower into a steam shower requires some guidelines on how the shower is built, but after that is covered, the process of buying the components is pretty simple. For most brands, the process is as easy as 1 2 3. First, you will need the appropriate generator for the size of your shower, second, you will need a control to run the generator, and lastly you will need a steam head for the steam to flow into your shower. Here at ArtOfSteamCo, we have made this process even easier with pre-built steam packages.
The Data
Do people really pay more for homes with a steam shower? Is the general public even aware that this feature exists? Is a steam shower something to be almost expected in a modern luxury home? 
Yes, yes, and yes! According to Zillow, steam showers have the potential to increase the selling price of a home by almost 31%! This stat alone shows how beneficial this investment can be. Even if the buyer is not actively seeking a steam shower per say, it is an absolute upsell feature that many homeowners and builders are incorporating.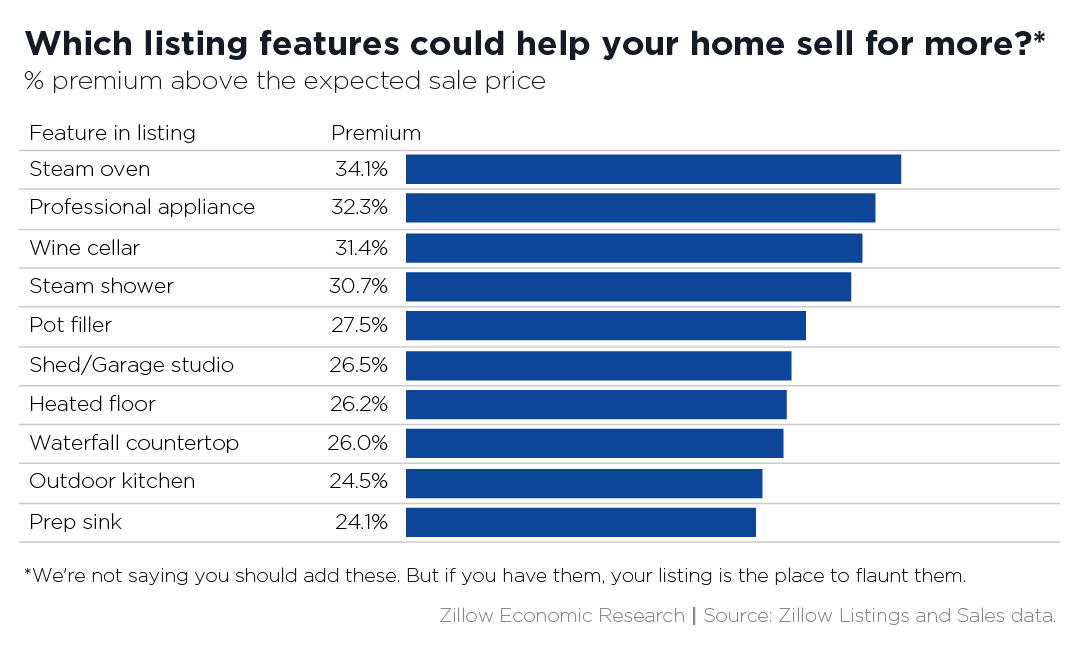 The Next Generation
The newer generation of home buyers are seeking more and more wellness features in their homes. According to studies, 40% of millennials and 35% of Gen X buyers seek homes that promote a healthier lifestyle. Steam showers hit the nail on the head when it comes to three major keys millennials and Gen X look for in a home. 
1. Wellness and a healthy lifestyle. If you read our blog on the benefits of steam showers, you can see how many health benefits that steam offers.
2. Technology. Millennials and Gen X are influencing the home building trends, they want more technology and steam showers deliver that. Brands like ThermaSol offer some of the most technologically advanced products in this sector, including the Thermatouch control and Hydrovive rainhead.
3. Green Features. How green a home or building is can change the price alone. Solar panels, energy efficient windows, and many more features can be put under this umbrella term, but so can steam showers. In 20 minutes of use, a steam shower uses only 2 gallons of water whereas a traditional shower uses 50 or more gallons. 
Ready To Invest In Your Home or Yourself?
Whether you are looking into a steam shower to increase your home value or just for yourself, we are happy to help! Our team of steam experts can help you along your journey and get you whatever you need. Feel free to contact us with any questions or for any recommendations. If you know what you are looking for, you can shop now or use our custom ThermaSol bundle builder tool.